A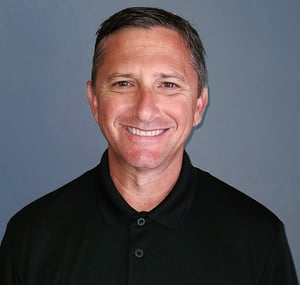 rlington, VA (February 25, 2021) – National Cooperative Bank (NCB), a leading financial institution dedicated to servicing credit unions and cooperatives nationwide, is pleased to announce that Art Wood has joined the Credit Union team as Vice President.

In his new role at NCB, Mr. Wood will help grow NCB's credit union line of business offering correspondent services, treasury services, deposits and lending solutions to credit unions, leagues and CUSOs. His primary focus will be driving growth in the South East Region, but with his years of experience, he will also assist the bank execute on its strategic business development efforts nationally.
Mr. Wood has over 23 years of experience in the credit union sector. Prior to joining NCB, Mr. Wood was Vice President of Lending at Connect Credit Union, located in Fort Lauderdale, FL where he was responsible for managing all lending, collection, and title departments.
"We are very excited to have Art join the team," stated Tom Mayhew, Senior Vice President and head of NCB's Credit Union division. "His extensive experience working in credit unions over his career and the relationships he has built in the industry will immediately add value to NCB."
Mr. Wood holds a master's degree from Florida Atlantic University and a bachelor's degree in finance from the University of Florida. Mr. Wood is active in his community and has served as CUES Florida Chapter Director, Broward County Credit Union Chapter Director, and a t-ball and soccer head coach in Pompano Beach.