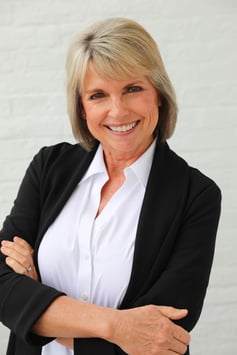 Hillsboro OH - (May 16, 2022) – National Cooperative Bank (NCB), a leading financial institution which provides banking products and services to Southern Ohio, is announcing the retirement of Debra Jones, Co-President, Ohio Region. Ms. Jones has been with NCB for over 27 years.

"It is bitter-sweet that we announce the retirement of Deb," stated Michelle Ward, Senior Vice President of Human Resources. "We have worked together many years and appreciate all that she has done for the bank and the community."

Ms. Jones joined NCB in 1995 as Assistant Vice President, Loan Servicing Manager, responsible for the daily operations of the bank's servicing portfolio, to include default management and investor accounting and reporting to Fannie Mae and Freddie Mac.

In 2000, she was named Vice President Bank Operations where she was responsible for the management of all operational activities of Loan Servicing, Information Technology, Teller Line Operations and Deposit Operations.
In her current role as Co-President, Ms. Jones provides executive management and strategic planning, ensuring operational controls and efficiency with oversight of the local Retail Branch operations and National Retail Loan Servicing operations.

"I have truly enjoyed my years here at NCB," stated Ms. Jones. "NCB and my co-workers are like family to me. I have been proud of the integrity and success of NCB. I will greatly miss my daily interactions with co-workers and our customers but will continue to see them in the community."

Ms. Jones is set to retire on Tuesday, May 31, 2022. In her retirement, Ms. Jones plans to enjoy time with grandchildren and family, travel, play golf, and continue her role on the Cincinnati and Highland County YMCA board of directors.