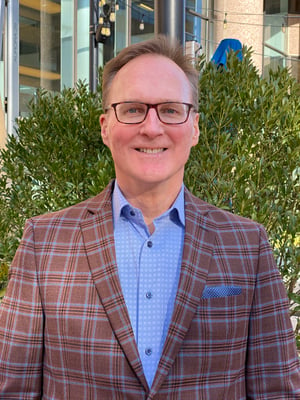 Arlington, VA – (December 9, 2019) – National Cooperative Bank (NCB), a leading financial institution serving cooperatives, their members and socially responsible organizations nationwide, is pleased to welcome Phil Schmidt to lead the bank's innovation initiatives.

As Senior Vice President, Customer Strategy Innovation, Mr. Schmidt will collaborate with the NCB team to explore and analyze new product and market developments that align with NCB's mission. He will also lead enterprise-wide efforts to further advance the customer experience.

"We are very excited to have Phil join NCB", said Casey Fannon, NCB's Chief Lending Officer. "With his extensive knowledge in strategic business planning and innovation, coupled with his deep experience enhancing the customer experience on digital platforms, Phil will be instrumental in leading the process to optimize innovation and new product development at NCB."

Prior to joining NCB, Mr. Schmidt was at Marriott International for over 20 years. He played a critical role in helping grow Marriott's Digital organization from $150 million to $15 billion in annual sales. In his latest role, he was the General Manager for Marriott's Digital Services team where he was accountable for strategy, client services, operations, finance and human resource functions.

Mr. Schmidt holds a Bachelor of Arts degree from Michigan State University. He is an active mentor and career counselor coach for young professionals and participates in humanitarian relief trips.