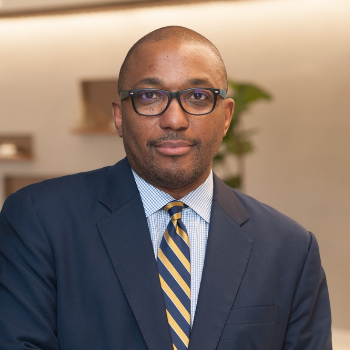 Arlington, VA (April 26, 2023) — National Cooperative Bank (NCB), a leading financial services company dedicated to providing banking products and services to cooperatives and socially responsible organizations nationwide, is proud to announce that John Holdsclaw IV, EVP of Strategic Initiatives at NCB and President and CEO of Rochdale Capital, will appear on Everything Co-op on Thursday, April 27 at 10:30 AM ET.
Hosted by Vernon Oakes, Mr. Holdsclaw will discuss Rochdale Capital and the book, "Humanity @ Work & Life: Global Diffusion of the Mondragon Cooperative Ecosystem Experience".
Tune in to WOL 1450 AM, 95.9 FM, and the WOL Live Stream to listen as Mr. Holdsclaw discusses the book, "Humanity @ Work & Life". Co-edited by Christina A. Clamp and Michael A. Peck, the book studies the cooperative model and explores the Mondragon cooperative system.
Having first appeared on Everything Co-op in 2017, Mr. Holdsclaw rejoins Vernon Oakes as President and CEO of Rochdale Capital to discuss the newly formed, non-profit community development loan fund which provides financing and technical assistance to cooperative businesses and other community-based organizations.
Rochdale Capital was created to advance the development of community ownership and asset building in rural and urban distressed communities and promote the significance of community ownership.
Mr. Holdsclaw currently serves on the board of trustees of Global Communities, the board of directors of Groundswell, Partner for Common Good (CDFI), and the American Bankers Association (ABA) Stonier Graduate School of Banking.