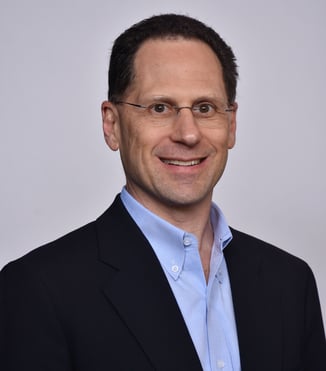 Arlington, VA (July 13, 2022) — National Cooperative Bank (NCB), a leading financial institution serving cooperatives, their members, and socially responsible organizations nationwide, is pleased to announce that Alan Goldblatt has joined as its new Executive Vice President and Chief Financial Officer.
In his role, Mr. Goldblatt will be a member of the Senior Leadership team and oversee the treasury, finance, accounting, and financial reporting departments at NCB.

"We are very excited to welcome Alan to NCB", stated Casey Fannon, NCB President, and CEO. "His extensive leadership background in treasury and finance combined with his penchant for mission-focused banking make Alan a great fit to lead NCB into the future as its CFO."
Mr. Goldblatt brings over 25 years of corporate finance, treasury, and capital markets experience to NCB. Prior to joining NCB, Goldblatt was Vice President & Treasurer at Farmer Mac where he led the teams in charge of debt funding, liquidity investments, asset and liability management, and cash management.
Prior to Farmer Mac, Mr. Goldblatt was Vice President, Finance & Treasurer at Blackboard, Inc., a Senior Policy Advisor at the U.S. Department of the Treasury, and Vice President of Capital Markets Finance at Fannie Mae.
Mr. Goldblatt said, "I've admired NCB's community-driven mission and look forward to working with NCB's talented leadership team in building upon NCB's financial success."
Mr. Goldblatt holds a BS in Chemical Engineering from Lehigh University and an MBA from the University of Virginia Darden School of Business.