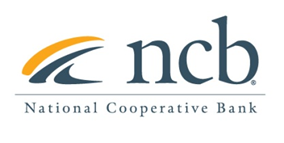 Arlington, VA (February 08, 2023) —National Cooperative Bank (NCB), a leading financial institution committed to serving cooperatives, their members, and socially responsible organizations nationwide, reported $1.56 billion in new loan originations for 2022.
NCB's Real Estate Line of Business originated $931 million in financing for housing cooperatives, community associations, and other commercial real estate projects across the country.

NCB's retail team originated $278 million for unit owners across the country.
NCB's Commercial Lines of Business originated $353.6 million to co-op organizations, small businesses, and renewable energy projects nationwide.
"Even though the economic environment was more volatile in 2022, NCB was able to deliver great loan rates and creative structures to serve our customers," stated Casey Fannon, President & CEO of National Cooperative Bank.