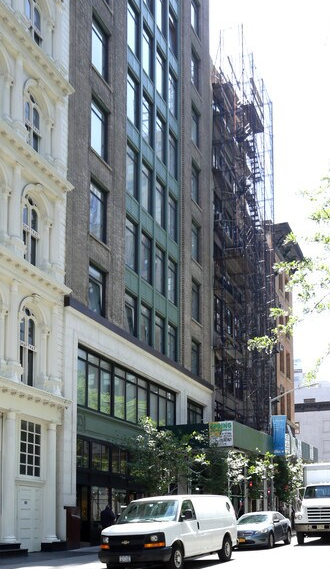 New York, NY (October 11, 2023) – National Cooperative Bank (NCB), a leading lender to cooperative housing and condominiums throughout the Tri-State area, originated over $86 million to 31 New York area housing cooperatives and condominiums during the third quarter of 2023. Edward Howe III, Managing Director of NCB's New York office, made the announcement.

In July, Mindy Goldstein, Senior Vice President, financed a $2.9 million first mortgage and a $500,000 line of credit for 69 Murray Street Housing Corp., an eight-unit co-op located at 69 Murray Street in Manhattan. The ten-story, mid-rise co-op features an elevator and was constructed in 1920 and incorporated in 1980. Compliance with Local Law 11 is an upcoming capital improvement.

Also in July, Harley Seligman, Senior Vice President, financed a $3 million term loan for The Spears Building Condominium, a 34-unit condo located at 525 West 22nd Street in Manhattan. Situated in the West Chelsea Gallery District, the six-story condominium was constructed in 1930 and converted into condominiums in 1996. Future capital improvements include roof and façade repairs, elevator upgrades, and a new HVAC.

In September, Edward Howe financed a $28.5 million first mortgage and a $1 million line of credit for Great Neck Terrace Owners Corp., a 654-unit co-op located at 2 East Mill Drive in Great Neck, NY. The garden apartment complex consists of 30 two- and three-story walkup buildings that were constructed around 1950 and incorporated in 1986. Anticipated capital improvements at the co-op include boiler replacement, concrete and parking lot updates.

As a full-service financial institution, NCB offers banking products and services for housing cooperatives, condominiums, HOAs, and their respective management companies. Additional products include treasury management, competitive deposit rates and payment processing, and lockbox solutions.