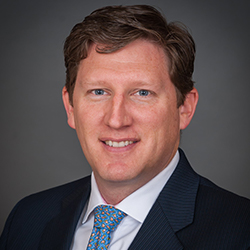 Arlington, VA (March 3, 2020) –National Cooperative Bank (NCB), a leading financial services company dedicated to providing banking products and services to cooperatives, their members and socially responsible organizations nationwide is pleased to announce the promotion of Casey Fannon to President.

"As an employee of National Cooperative Bank for over 23 years, most recently serving as the Chief Lending Officer, Casey brings the in-depth knowledge of our customer segments and a strong capital markets expertise to grow NCB for the future", stated Charles E. Snyder, CEO and Chairman.

Since joining NCB in 1996, Mr. Fannon has worked in new product and market development, commercial real estate, capital markets and most recently managing NCB's loan and deposit production across all NCB's customer segments.

Mr. Fannon received a BS in Finance from Bentley University and is a Chartered Financial Analyst charter holder.