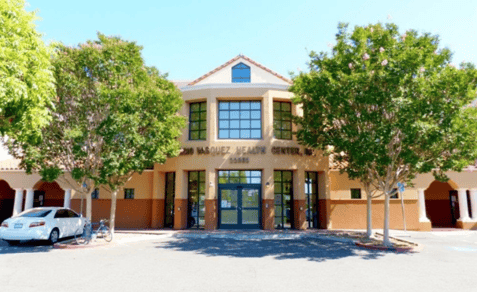 Arlington, VA (September 14, 2022) — National Cooperative Bank (NCB), a leading financial institution dedicated to providing banking solutions to cooperatives and socially responsible institutions nationwide, recently closed a $2.8 million term loan to Tiburcio Vasquez Health Center, Inc. (TVHC) for the renovation and remodel of their Hayward Clinic located on Mission Boulevard in Hayward, CA.
With the remodel, the Clinic will be able to increase access to care for the 10,000+ patients that utilize the health center annually and increase access to uninsured community members, helping further their mission to provide health care as a human right.
The remodel is not only adding additional exam rooms to increase access to care but also creating additional jobs for people in the community.
Tiburcio Vasquez is a 501 c (3) non-profit and Federally Qualified Health Center that provides multicultural and linguistically appropriate health care to 26,000 medically underserved people in Central and Southern Alameda County, CA. With over 325 health professionals and support staff, TVHC operates nine primary care clinics, four WIC nutrition sites, eight school-based mental health service sites, and one combined behavioral health-family support services site.