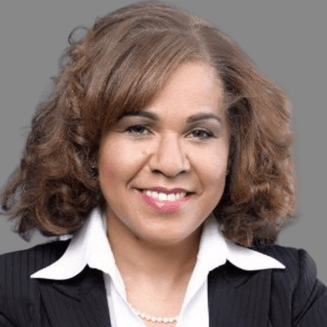 Arlington, VA (June 28, 2022) — National Cooperative Bank (NCB), a leading financial institution serving cooperatives, their members, and socially responsible organizations nationwide, is pleased to announce that Leslie Branson has joined NCB as Chief Human Resources Officer.
In her role, Ms. Branson will be a member of the Senior Leadership team and oversee the development and execution of the bank's people strategy and practice. She will have a strong focus on continuing to invest in talent and organizational development, as well as advancing HR strategies related to culture, diversity, equity and inclusion and total rewards.
"We are very excited to welcome Leslie to NCB", stated Casey Fannon, NCB President, and CEO. "Her extensive HR experience combined with her enthusiasm for working at a mission-focused organization, make her a perfect fit with NCB's culture. I look forward to working with Leslie on several key initiatives focused on human capital that align with our strategic plan."
Ms. Branson brings over 25 years of rich experience and industry knowledge to NCB. Prior to joining NCB, Ms. Branson was the Senior Managing Director and Head of Human Resources of Multifamily Capital Markets at Newmark.
Prior to Newmark, Ms. Branson served as a Senior Human Resource Business Partner at Fannie Mae and a Senior HR Manager at Baxter Healthcare.
Ms. Branson holds a Bachelor of Science in Electrical Engineering from The University of Virginia and a Master of Arts in Business and Economics with a concentration in HR management from The Catholic University.