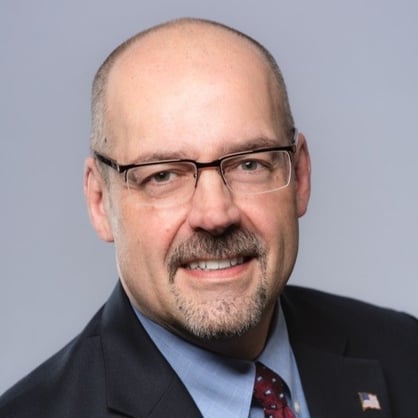 Arlington, VA (February 16, 2023) — National Cooperative Bank (NCB), a leading financial institution dedicated to providing banking solutions to cooperatives and socially responsible institutions nationwide, is proud to welcome Mark Reid as Head of Community Association Banking.
In his role, Mark will be responsible for managing and maximizing the growth of NCB's community association line of business while working alongside business development officers to increase NCB's treasury services, deepening our integration with specialized 3rd party software providers, growing deposits, and originating capital improvement loans nationwide.

Mark comes to NCB with over 30 years of deep banking experience and a long track record within the community association banking industry. Mr. Reid's experience includes management roles in wholesale bank product management, product development, sales, relationship management, and bank operations.
Prior to joining NCB, Mr. Reid was the Managing Director of Property Management and HOA Banking team at Webster Bank (formerly Sterling National Bank).
Prior to joining Webster Bank, Mr. Reid served as Vice President, Senior Product Manager, Treasury Management Group at CIT Bank, and as Senior Vice President, Banking and Cash Management at FirstService Financial.
Mr. Reid holds a bachelor's degree from Amherst College with a double major in History and Political Science.