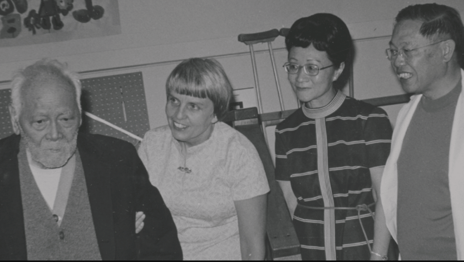 Arlington, VA - (September 20, 2021) - National Cooperative Bank (NCB), a leading financial institution dedicated to providing banking solutions to senior living facilities, is proud to celebrate national PACE month and congratulates the PACE (Program for All-inclusive Care for the Elderly) industry on its 50th anniversary of providing innovative care to seniors.
Founded in 1971, On Lok created a full-service care and financing model, which later became known as PACE in 1983. PACE centers provide medical care and on-site social services—and interaction—for those eligible for Medicare and Medicaid. The program focuses on providing support to seniors so they can remain in their stable home environment and at a lower cost than living in a nursing home. PACE providers have shown measurably improved healthcare outcomes in terms of longer life expectancy and more effective management of chronic and acute conditions.

NCB is a strong supporter of PACE and originated its first loan in 2014 working with the Volunteers of America (VOA) in their mission to broaden the availability of quality long-term care options to assist residents in their communities.

Since 2014, NCB has financed several PACE facilities and continues to support the expansion of this health care sector by working with organizations focused on new PACE programs.

"Senior care is a growing need nationwide, stated Bob Montanari, Senior Vice President of NCB. "NCB is a strong supporter of PACE and the development of PACE programs to bring quality care to the aging community."

As we continue to celebrate national PACE Month, NCB is proud to support PACE providers in their mission to offer senior residents high-quality care, dignity, and independence. For more information about PACE, visit https://www.npaonline.org/.