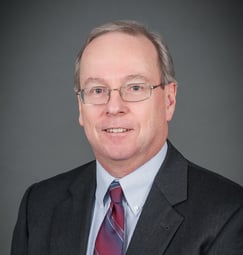 Arlington, VA (June 27, 2022) — National Cooperative Bank (NCB), a leading financial services company dedicated to providing banking products and services to cooperatives, their members, and socially responsible organizations nationwide announces the retirement of its long-time CFO, Rick Reed. Mr. Reed has been with NCB for 37 years.
"Rick has been the financial steward of NCB for 37 years", stated Casey Fannon, President & CEO of NCB. "When Rick started as CFO, NCB was less than $1 billion in assets. Today, we are $3.2 billion in assets and $2.7 billion in deposits. We thank Rick for his dedication and commitment to NCB and wish him all the best in his well-deserved retirement."
Mr. Reed started as NCB's Treasurer in 1985 and became its CFO in 1994.