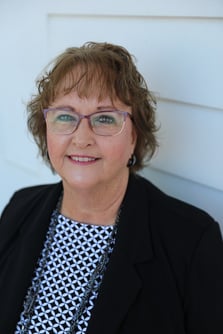 Hillsboro OH (May 15, 2023) – National Cooperative Bank (NCB), a leading financial institution which provides banking products and services to Southern Ohio, is announcing the retirement of Tamara Irvin, Branch Manager. Ms. Irvin has been with NCB for over 15 years.

"It is bitter-sweet that we announce the retirement of Tammy," stated Michelle Ward, Senior Vice President of Human Resources. "We have worked together many years and appreciate all that she has done for the bank and the community."

Ms. Irvin joined NCB in 2008 as NCB's Branch Manager. In her role, she is responsible for opening new accounts and managing the branch operations, including distribution, customer service, human resources, administration, and sales. She is also very active in the community by attending various events on NCB's behalf.

"I have truly enjoyed my years here at NCB," stated Ms. Irvin. "I will miss the daily interactions with customers and co-workers, but I am looking forward to retirement."

Ms. Irvin is set to retire on Wednesday, May 31, 2023. Please feel free to stop by the branch on Wednesday, May 31 between 10:00am-12:00pm to wish her well. In her retirement, Ms. Irvin plans to travel and enjoy time with her husband, Dan, and family.