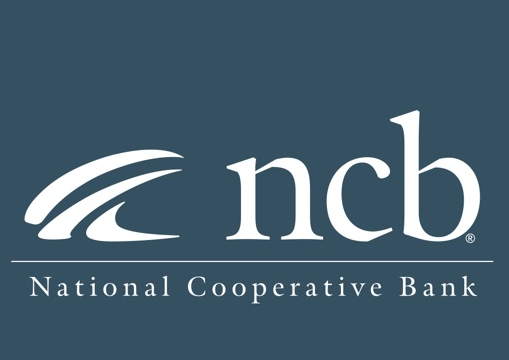 Arlington, VA (October 29, 2021) —National Cooperative Bank (NCB), a leading financial institution dedicated to providing banking solutions to cooperatives, their members, and socially responsible organizations nationwide, was recently awarded the top level Bank Enterprise Award (BEA) from the U.S. Department of the Treasury's Community Development Financial Institutions Fund (CDFI Fund). The award recognizes financial institutions who have a strong commitment to serving low-income communities.
"We are honored to once again receive this top recognition from the CDFI Fund", stated Charles E. Snyder, Chief Executive Officer of NCB. "For over 40 years, NCB has provided banking solutions for cooperatives and their members, especially in low-income communities. The funds we receive from the Bank Enterprise Award will allow us to continue our work with CDFIs who are promoting cooperative expansion in communities of color."
NCB's BEA Award will fund the following CDFIs to support their strategies to develop and expand co-op businesses and homeownership in BIPOC communities.
Shared Capital Cooperative:
Funding for The Cooperative Racial Equity Fund (CORE Fund) creating patient capital and equity products for Shared Capital to invest in developing BIPOC cooperatives. Shared Capital's goal is to raise $1 million for the CORE Fund. In 2020, 42% of financing provided by Shared Capital went to majority BIPOC owned cooperatives.
Local Enterprise Assistance Fund (LEAF):
Funding for the Elevate Small Business Program to expand technical assistance provided by LEAF to BIPOC co-ops. This includes financial literacy, business planning and management technical assistance, business stabilization, turnaround, loan packaging and capital raise technical assistance.
Cooperative Fund of New England:
Supporting the expansion of its BIPOC initiative to include a participatory management program with co-op development center Cooperative Development Institute (CDI) to facilitate the conversion of small businesses to BIPOC owned co-ops and research into developing a BIPOC co-op developers fellowship program.
Chicago Community Loan Fund:
Funding for advocacy and targeted technical assistance to expand, strengthen and grow BIPOC limited equity co-op housing in Chicago.



About National Cooperative Bank:
National Cooperative Bank is dedicated to strengthening communities nationwide through the delivery of banking and financial services, complemented by a special focus on cooperative expansion and economic development. NCB provides financial products and services for the nation's cooperatives, their members, and socially responsible organizations. Headquartered in Washington, DC, the Bank has offices in Alaska, California, New York, Ohio and Virginia. To learn more, visit www.ncb.coop, National Cooperative Bank on Facebook and Instagram, or on Twitter @natlcoopbank.

About the BEA Program:
The Bank Enterprise Award Program (BEA Program) rewards FDIC-insured depository institutions for making investments in certified CDFIs as well as in the most distressed communities in the country. In order to receive an award, these banks and thrifts must demonstrate an increase in their investments with at least 30% of their residents having incomes less than the national poverty level and 1.5 times the unemployment rate. The BEA awards help offset some of the risk associated with investing in these distressed communities and provide an incentive to invest.