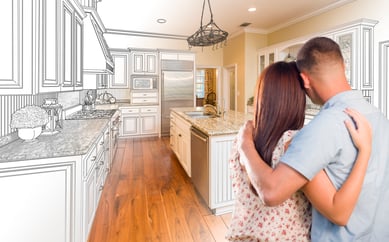 Over 1.2 million American live in housing co-ops nationwide, yet many people don't fully understand the complete range of banking products available to co-op unit owners. Outlined below are our key product offerings available to co-op unit owners nationwide:

Co-op Shareloan:
The financing for a single co-op unit is commonly referred to as a shareloan. With a co-op, instead of buying real property, residents buy stock or a membership in a cooperative corporation, which in turn owns the land, building, and any common areas. Shareloans are available to both first time homebuyers and homeowners who wish to refinance an existing loan. Both Fixed-Rate Mortgages and Adjustable-Rate Mortgages are available for co-op unit owners. NCB also offers immediate online pre-qualification and low closing costs.

Just like traditional homeowners, co-op unit owners can take advantage of the equity in their homes to receive either a HELOC or HELOAN. "We've seen co-op owners take out HELOCs to pay tuition bills and assessments, as well as to renovate or to consolidate credit card debt," said NCB Loan Officer Brittney Baldwin. Both a HELOC and a HELOAN leverage the equity in your home, but there are several key differences between the two products.

Home Equity Line of Credit:
A home equity line of credit (HELOC) works very similarly to a credit card. A HELOC is a revolving credit that allows you to borrow money as you need it with your home as collateral. With a HELOC, you will have easy, ongoing access to funds at competitive low rates. A HELOC has a variable interest rate that may fluctuate over the life of the loan.

Home Equity Loan:
A home equity loan (HELOAN) lets you borrow a fixed amount, secured by the equity in your home. With a HELOAN, you receive your money in one lump sum. You will have a fixed interest rate, fixed term of the loan and fixed monthly payments.
Interested in a HELOC Or HELOAN?