Co-op Innovation Awards
Congratulations to: Co-op Cincy, Co-op Dayton, Collective REMAKE, Customer Collaborative and Co-op Humboldt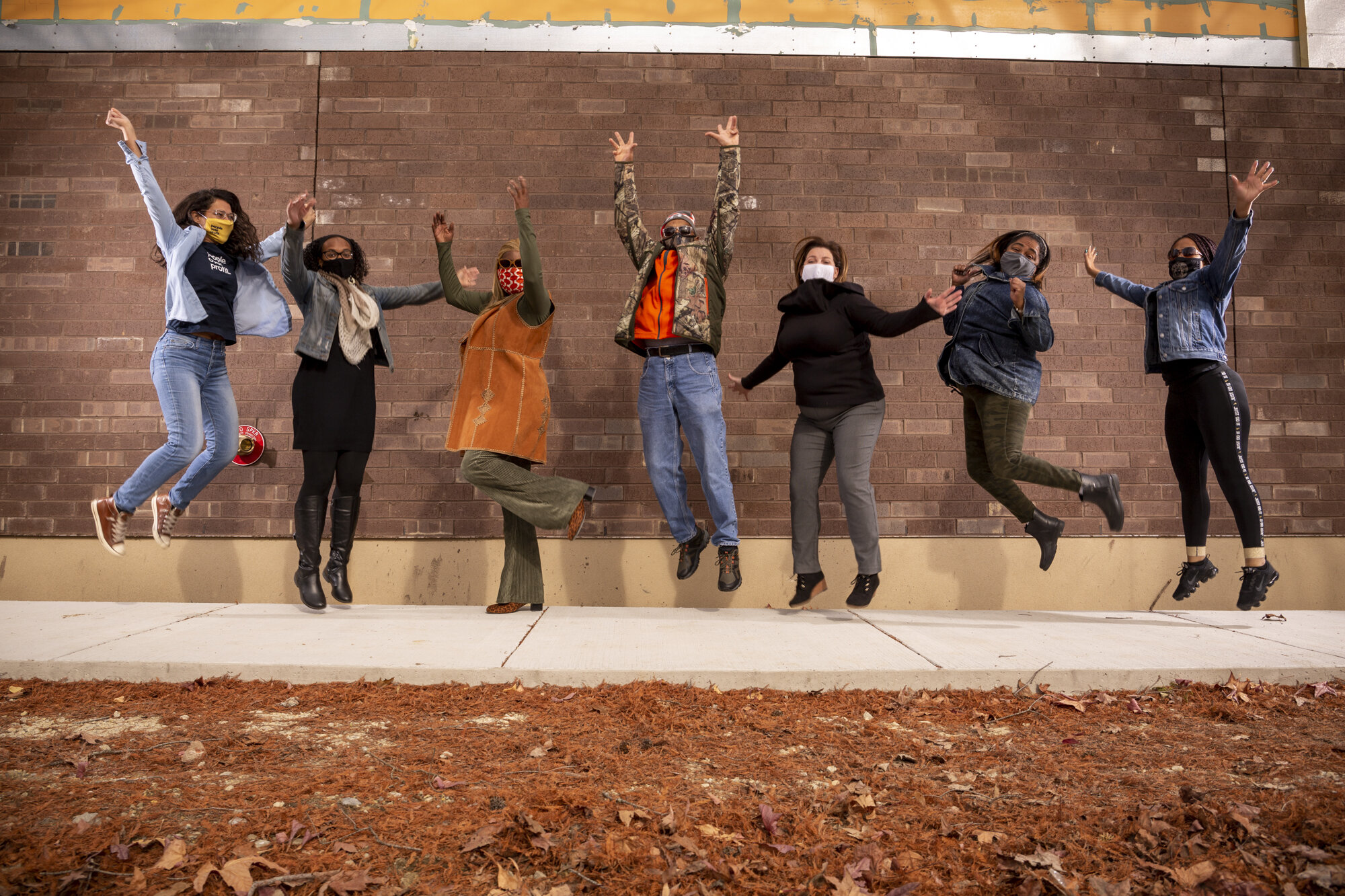 This year's Co-op Innovation Award centered on utilizing the co-op model to develop new programs or strategies to address the impact of the economic crisis. Of the applications submitted, many focused on expanding diversity, equity, and inclusion in their offerings, providing culturally appropriate cooperative opportunities for communities of color, women-owned businesses, Indigenous communities, those with criminal records, and the LGBTQIA+ community.
Co-op Cincy
Co-op Cincy was awarded $35,000 to launch "Power In Numbers: Black Co-op U", which will infuse their three-month co-op development course with racial justice education and co-op history.

Created in response to the racially exacerbated effects of the health and economic crisis, Co-op Cincy will pilot this new BIPOC-focused co-op development course with three Black-led cohorts, providing ongoing technical assistance and mini start-up grants.

This will enable 6-8 Black co-op entrepreneur teams to launch their worker-owned businesses successfully and provide feedback to create a "train-the-trainer" course, enabling co-op developers around the country to conduct their own Power In Numbers: Black Co-op U trainings in their cities.
Co-op Dayton
Co-op Dayton was awarded $25,000 to support Unified Power, a real estate investment co-op that organizes the residents of West Dayton to own and control land and development in their neighborhoods; create quality, affordable rental and homeownership opportunities; and revitalize disinvested commercial and residential streets.

With the participation of 150 people, primarily Black residents of West Dayton, Co-op Dayton collectively designed a model that incorporates two complementary affordable housing strategies - the real estate investment cooperative and community land trusts.

This model of pairing community investment with a long-term approach to affordability responds directly to the twin problems of blight and high housing costs. It is meant to counterbalance the ups and downs of the local real estate market by ensuring that the benefits of investment stay with the residents most impacted by disinvestment.

Collective REMAKE
Collective REMAKE in Los Angeles was awarded $25,000 to support the creation of worker-owned businesses and other kinds of cooperatives for people who have been incarcerated and/or excluded from the mainstream economy.

The Co-op Innovation Award will fund several of Collective REMAKE's programs that were created during the economic and health crisis: a Train the Trainers Program that will engage trainers with lived experience to facilitate participatory workshops; a Co-op Development Program to support start-up cooperatives; and a Wellness Hub that will focus on barriers to reentry and mental health services.

Custom Collaborative
Custom Collaborative in New York City was $25,000 to empower Black and brown, low-income, and immigrant women who have been excluded from business and the sustainability movement with the tools and platform to lead in the creation of new solutions for the fashion industry and our planet.

Their aim is to ensure that the women whose labor constitutes the working capital of the fashion industry are afforded the dignity of their work and a proportional share in the wealth they create. In 2020 Custom Collaborative launched Fashion That Works Production (FTWP), a worker cooperative whose member owners are graduates of their Training Institute.

The Co-op Innovation Award will support FTWP as a sustainable business which centers marginalized women as learners and leaders and will be used as a pilot for the fashion industry. The grant will also build the capacity of their visual education platform, which will include on-demand and live interactive lessons.

Cooperation Humboldt
Cooperation Humboldt on California's North Coast was awarded $20,000 to run a no-cost, six-week, bi-lingual, project-based educational program for aspiring entrepreneurs.

Participants in the program receive ongoing technical assistance from a team of cooperative business advisors. With the Co-op Innovation Award funds, Cooperation Humboldt will launch its Cooperative Business Equity Program.
The program was developed collaboratively with community colleges, local Indigenous tribes, immigrant communities, and Community Development Financial Institutions. It will train cooperative business advisors from rural, Black, Indigenous, and People of Color (BIPOC) communities living with low incomes, including the Wiyok and Yurok tribes.
In addition, the program will include supportive services like childcare subsidies, remedial education, trauma-informed support, remote community access, and direct capital infusion that will mitigate barriers to worker ownership.