Co-op Innovation Awards
Innovative Ideas in Communities of Color Receive $170,000 in Grants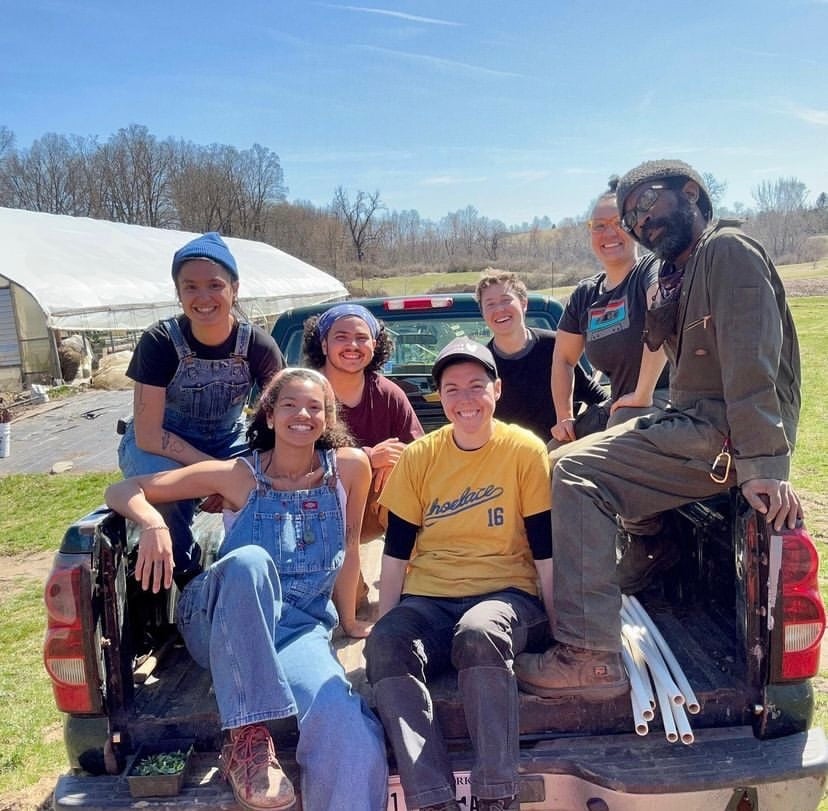 Four innovative organizations in four cities have received a combined $170,000 in catalytic grant funding from the 2023 Co-op Innovation Awards, which aim to increase cooperative development in communities living with low incomes and/or communities of color.
This year's awards, issued by National Cooperative Bank and Capital Impact Partners, are funding projects such as a composting company owned and staffed by formerly incarcerated individuals; a collaborative effort to convert multi-family housing into resident-owned co-ops; a training program for queer, trans, and BIPOC farmers; and professional development for maternal health workers who serve historically disinvested communities.

This year, the award pool was expanded through the participation of additional sponsors Rochdale Capital, Wells Fargo, Ford & Paulekas, LLC; National Co-op Grocers; and TruStage.
The Compost Cooperative
The Compost Cooperative is being awarded $50,000 to develop a new line of compost to increase revenue and sustainability, creating additional job opportunities.

The Compost Cooperative, which turns food waste into compost, was developed inside a county jail by incarcerated people and provides job training and ownership opportunities to formerly incarcerated individuals.


Northwest Cooperative Development Center
Northwest Cooperative Development Center — an organization based in Washington state that supports cooperatives in that region and beyond — is being awarded $45,000. The grant will support its work alongside three other co-op development centers to design a process for buying and converting multi-family properties into resident-owned housing cooperatives.


Rock Steady Farm
Rock Steady Farm is being awarded $40,000 to develop and launch an immersive paid apprenticeship program for queer and trans farmers, and farmers of color. The program, Pollinate, is for new farmers who practice or are planning to practice cooperative farming models at a scale that can support the wider community.

Rock Steady Farm sustainably grows high-quality produce and makes it available to historically marginalized communities in the Hudson Valley and New York City. The farm seeks to disrupt and address the interconnected systemic barriers for queer and trans farmers, and farmers of color, in a way that supports the prosperity of the communities they serve.
Birthmark Doula Collective
Birthmark Doula Collective is being awarded $35,000 to provide professional development support and education to its members.

The collective, which operates as New Orleans Breastfeeding Center, centers and uplifts the experiences of people of color, families living with low incomes, and LGBTQ families, who experience systemic inequities in maternal and reproductive health care. The organization is currently owned by seven birth workers, lactation counselors, and community health care workers, who are 75 percent Black, majority working class, or from backgrounds of poverty, and 30 percent LGBTQ.