NCB Finances San Antonio's First ACE Hardware Store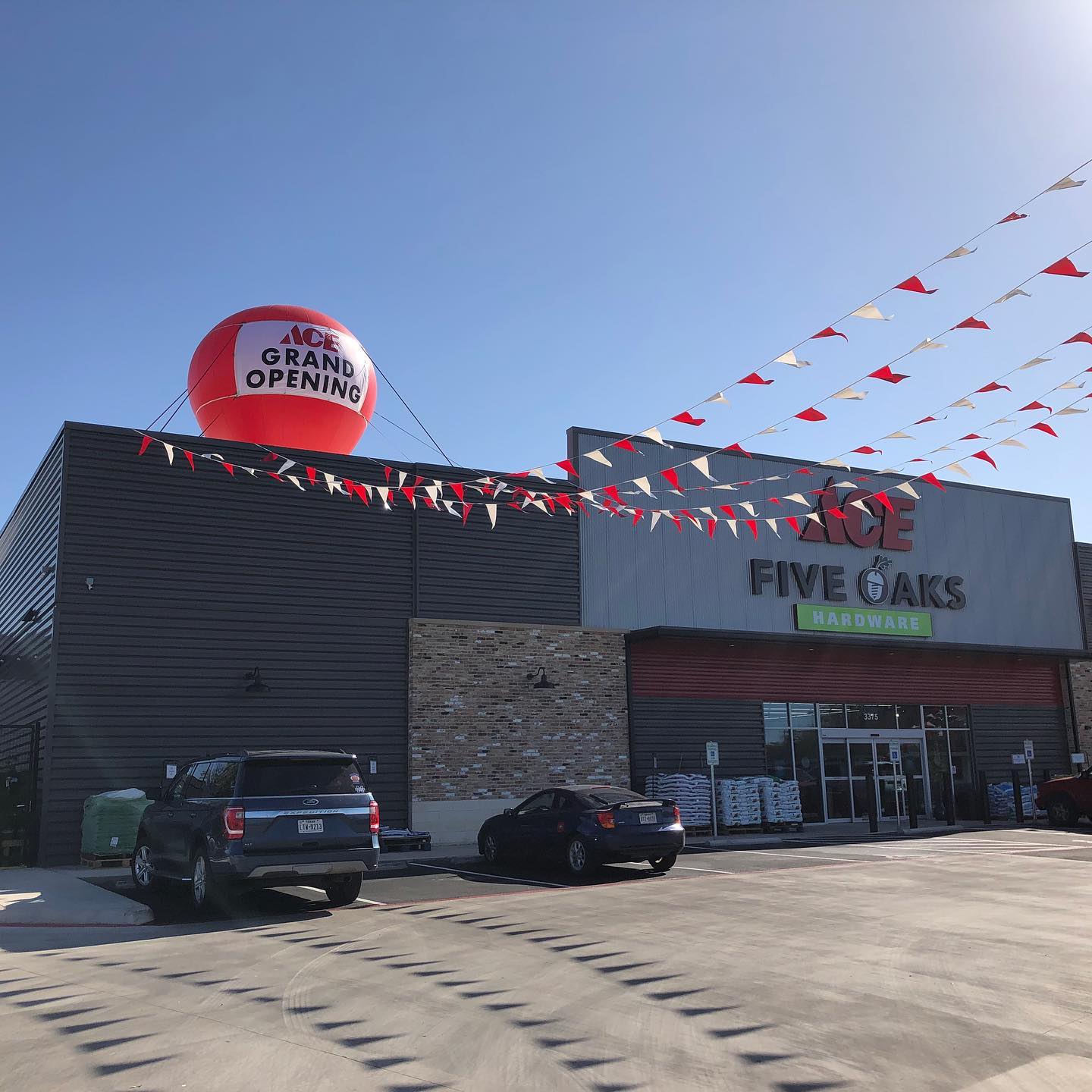 Five Oaks Hardware is a welcome addition to San Antonio, as it's the first ACE Hardware retail store to open in the city. Store owner and operator John Dunlap loves the ACE brand and was thrilled to bring the store to his community. ACE referred him to National Bank Cooperative, who helped make his vision a reality by providing $3,181,500 in financing.

"I'm a helpful handyman at heart," Dunlap says, and watching the store be built from the ground up has been a dream come true for him.
The only other ACE Hardware locations nearby are outside of San Antonio in rural cities, so this store is a valuable resource. The market area scored favorable in the ACE demographic study and it has an edge over existing big box competition because it's more conveniently located to both residential and retail areas.
"NCB was proud to work with John and Five Oaks Hardware," stated Michael Novak, Senior Vice President of NCB. "Our mission is to help small businesses grow, creating jobs and supporting community needs nationwide."

At 13,580 square feet, the new super store is ACE's largest store format, allowing for a greater range of inventory and customized products. The store carries power and plumbing tools, painting supplies, lawn and garden projects, home décor, automotive accessories, electrical products, and much more. The store was also designed with ACE's most current concept, "Cornerstone," which generates higher sales and gross profits. Dunlap says the response and support from the community has been overwhelming. San Antonians are eager to shop locally for their hardware needs at a place with great service and accessibility, and NCB is proud to help entrepreneurs serve their communities.