A start-up health-care organization works with NCB to serve a vulnerable population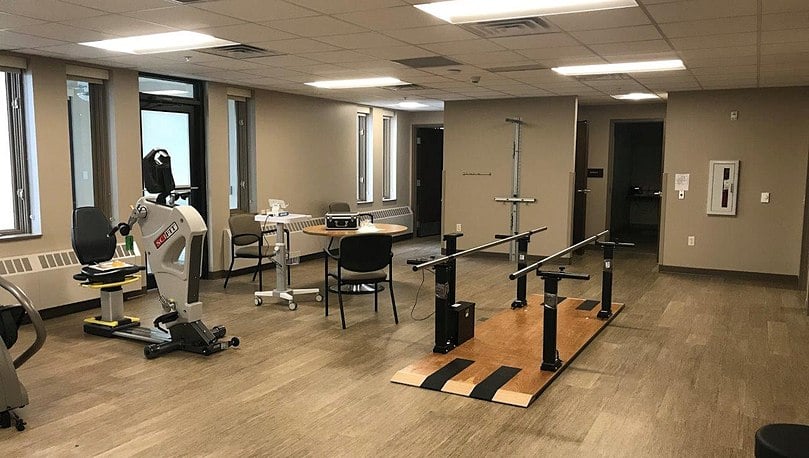 In late 2018, NCB provided a $2.96 million non-revolving line of credit to help a budding nonprofit serve low-income elderly residents in Traverse City, Michigan.
The funds will provide working capital for PACE North, a nonprofit formed in 2016 to provide health care and social-service programs to area seniors. PACE North is one of more than 240 PACE (Program for All-Inclusive Care for the Elderly) centers in 31 states. PACE is a model of care that enriches the lives of its participants and families and provides the community it serves a comprehensive model of care as an alternative to nursing home placement.
"As a new business start-up, the line of credit loan provides the necessary initial working capital until PACE becomes financially sustainable," said Kory Hansen, administrator and CEO for Grand Traverse Pavilion, PACE North's sponsor and a county-owned provider of non-acute health care services to local residents. He is also a PACE North board member.
"Having these funds available allows our management team to focus on the critical elements of building a successful program that serves this vulnerable population," Hansen said.
PACE North recently completed the renovation of a two-story, 18,000-square-foot building that will serve as its program headquarters. Now awaiting state inspection and federal approval, the nonprofit expects to open its doors in June 2019.
"We look forward to getting the program opened to start enrolling participants and actually serve the at-risk elderly population in our region that desperately needs long-term care and support services that allow them to remain living in their home," noted Hansen.
"NCB has been a valuable partner," he added. "Their knowledge and experience of the PACE industry has assisted our organization in being creative and proactive in addressing our cash-flow needs during the infancy stage of this program."
For NCB senior vice president Bob Montanari, helping PACE North with its financing needs clearly met NCB's mission of supporting under-served and low-income communities.
"Elderly care is a growing need, and we strongly support PACE," Montanari said. "NCB was glad to help PACE North achieve its strategic objective of helping serve the senior population of Traverse City."