Saving Much-Needed Housing in Atlanta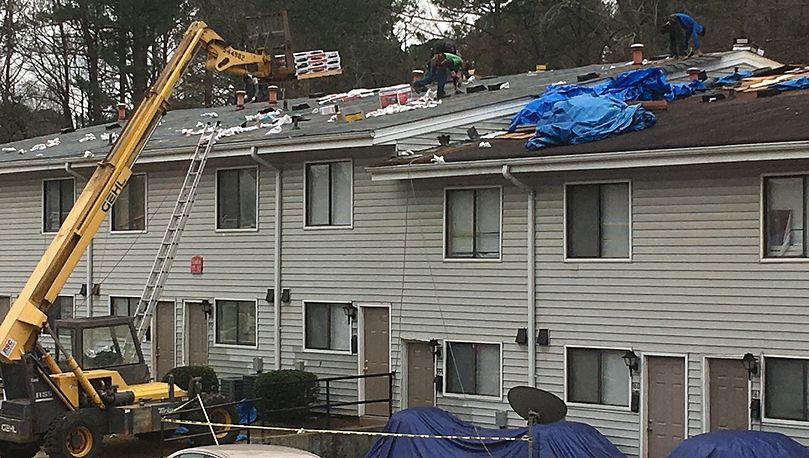 By 2016, Oxford Village Townhouses needed a complete renovation if it was going to survive.
A limited-equity housing cooperative in southeast Atlanta, Oxford Village Townhouses was built in 1972. After more than four decades of use, its 188 housing units required major capital improvements.
The co-op has a contract with the U.S. Department of Housing and Urban Development providing a Section 8 subsidy to eligible co-op members, including the elderly, the disabled and low-income households. But typical financing programs through government agencies such as Fannie Mae and the Federal Housing Administration were not available to Oxford Village Townhouses.
So, property manager Bill Henley reached out to National Cooperative Bank. Henley is a partner in DWilliams Management Group, which manages the cooperative. Because he and his partners had previously worked with NCB to finance other Atlanta properties, Henley believed NCB could help with financing when traditional lenders would not.
At NCB, Dion Smith and Casey Fannon evaluated the project. Smith is one of NCB's credit officers; Fannon is the bank's chief lending officer. The two thought of Oxford Village's co-op members and the people who could be served by a restored property. Smith and Fannon knew the co-op receives government-guaranteed funds to pay for housing. They were also aware that, despite its condition, Oxford Village had a waiting list of people wanting to move in.
"It's part of NCB's core values to help provide safe, clean, affordable housing," Fannon said. "Saving Oxford Village Townhouses was a project worth doing."
In November 2018, NCB loaned $4 million to the Atlanta co-op. Some $3 million will go toward making the major capital improvements, which should be completed by April 2020. The rest has been used to pay off a loan to HUD and to fund the co-op's reserves.
Today, the renovations are underway, and Oxford Village Townhouses is taking on a new look. The list of improvements for its two-story, garden-style apartments includes new roofing, heating and cooling units, windows, insulation, painting, siding, electrical, plumbing, structural decking and paving.
The reinvigorated housing co-op will soon be able to resume providing housing for at least 37 homeless individuals, as required under a previous federal grant. "It's a good program for those coming out of homeless shelters," says Henley.
The renovations have had "tremendous impact" on the people who live there, he adds. One resident had a single word for Henley as he recently drove through the property to view the restoration progress: "Hallelujah!"
"Without NCB, this property wouldn't have survived," Henley says. "We're proud of the work we've done through our relationship with NCB."