As solar project partners, NCB and Strata Solar share a commitment to clean energy, electricity savings and more jobs.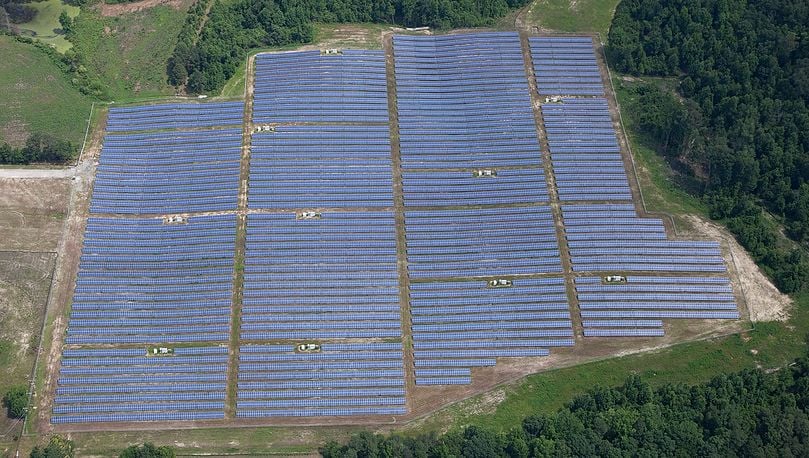 In the world of solar power, Strata Solar is a superstar.
The North Carolina-based solar developer has installed more than 840 megawatts of power on dozens of solar-farm projects across the southeast U.S. In 2016, Solar Power World' s "Top 500 North American Solar Contractors" list ranked Strata Solar No. 12. And Strata Solar plans to develop a national pipeline of similar projects in the next two to three years.
Partnering with NCB, Strata Solar has built 40 utility-scale solar projects in North Carolina since 2013. These have produced 388 MW of power -- enough to power 45,375 home and offset over 312,000 tons of CO2. That's equal to decreasing the carbon footprint by 47,190 cars.
Strata Solar leads North Carolina's solar industry in the capacity it has developed and in employment numbers. Today, the company employs 350 people. "At any one time, we also could employ up to 2,000 contractors on our projects," says David Scoglio, chief financial officer for Strata Solar.
"More than half of Strata Solar's projects in North Carolina are in low- to moderate-income and rural communities, which makes them a natural partner for us," says Matt Wright, NCB senior vice president. "Their focus on clean, renewable energy is also part of NCB's mission. We have been impressed with Solar Strata's commitment to developing solar farms with great efficiency and scale."
In NCB, Strata Solar has found a financial institution that understands its business, including expertise in tax investment credits.
"People at NCB are amazing to work with," Scoglio says. "They are reasonable counterparties and willing to do a lot. In structuring and financing a project, you get a lot of leverage when you work with the same party. It's unusual to find a bank that's willing to do so much with one customer."
"NCB also works well with tax equity parties," adds Scoglio. "We have rejected banks that haven't been able to do that."