Old Harbor Native Corporation subsidiary builds a much-needed telecommunications system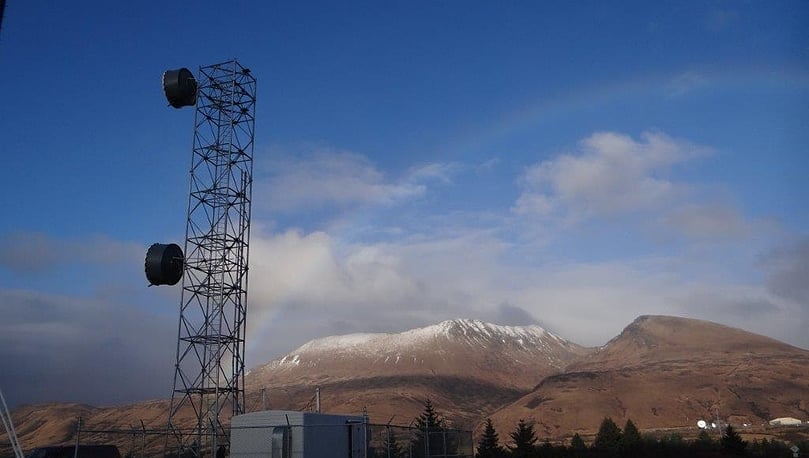 The offices of Old Harbor Native Corporation (OHNC) may reside on Alaska's rugged Kodiak Island.
And the corporation's mission may be to preserve the heritage of the area's native people and create new opportunities for them.
But that doesn't mean OHNC limits its business scope to Alaska.
Since it was formed in 1973 under the Alaska Native Claims Settlement Act, OHNC has achieved impressive growth by leveraging opportunities to create sustainable businesses. Today, it represents 400 shareholders, from the town of Old Harbor on Kodiak Island, to as far away as Iceland and Switzerland. It employs 900 people, not just in Alaska but also in Virginia, Florida and California.
This Alaskan-based company generates $150 million in annual revenues and maintains a diversified investment portfolio. Its 15 subsidiaries are involved in everything from government contracting to lodging and tourism to vehicle and equipment leasing. The Grande Denali Lodge and Denali Bluffs Hotel at Denali Park are among its valuable real-estate holdings.
They all require a modern telecommunication infrastructure.
In 2012, OHNC and Ouzinkie Native Corporation (ONC) established Kodiak Microwave Systems, LLC (KMS) to bring telecommunications services to Kodiak Island. The following year, KMS began constructing a microwave system. That involved linking to the underwater fiber optic cable that another OHNC/ONC subsidiary had installed in 2006 to connect Kodiak Island to mainland Alaska. Then KMS embarked on the challenging task of constructing microwave towers to carry broadband signals over the mountains of Kodiak Island.
For many of the island's villages, the KMS communications project delivered their first high-speed broadband access to the Internet. The system also provides services for emergency response, telemedicine, distance learning and cellular service for local businesses and residents in remote communities.
"It makes people feel they're part of the world," says Carl Gatter, OHNC's vice president of operations.
KMS used its own funds to finance the initial stages of the project, which has progressed over three phases. In 2012, KMS approached several banks, seeking financing to help recapture the capital it had invested in the project.
The subsidiary ultimately chose to do business with NCB, which has an office in Anchorage. In 2014, the deal was finalized, with NCB providing a loan of $3.6 million to refinance the first phase of the telecommunications project.
"NCB's terms were favorable, its interest rates were competitive, and its debt covenants weren't onerous," Gatter says. "Its paperwork processing is relatively simple. NCB has been a good lender."
"NCB is proud to have helped bring these remote areas of Alaska into the 21st century," says Patrick Connealy, the bank's executive vice president of commercial lending. "This telecommunications project enhances the lives of people in those remote regions and provides a positive impact on healthcare and other social aspects of those communities. We look forward to providing financing for future phases."