Connecting Missions to Improve Native American Lives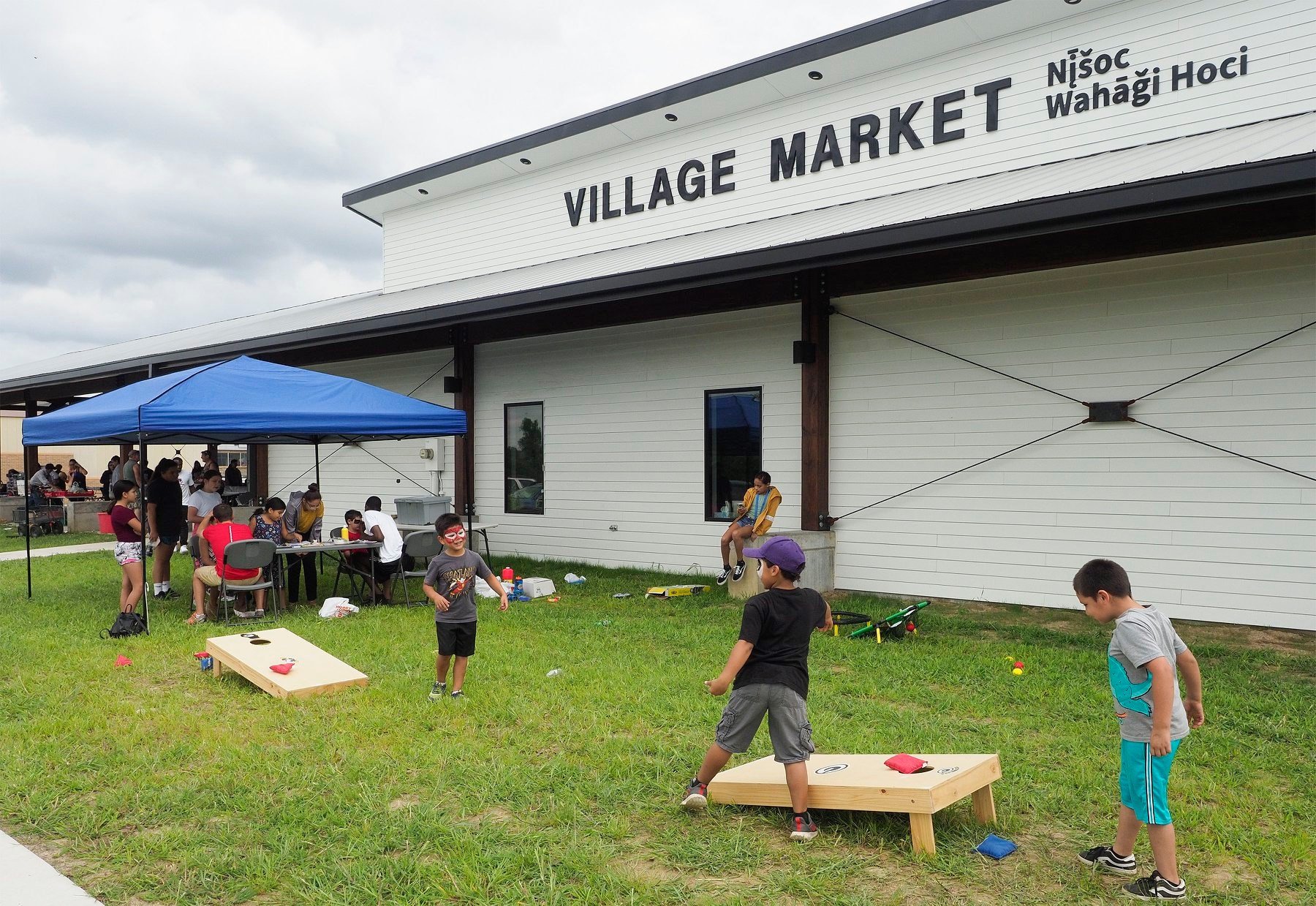 NCB's financing partnership with Ho-Chunk, Inc. helps promote healthy eating, economic self-sufficiency and housing for Nebraska's Winnebago Tribe.

Helping improve the lives of the Winnebago people drives everything Ho-Chunk, Inc. does.

Financing projects that support under-served communities is a big part of who NCB is and what we do.

In 2019, our missions connected.

NCB provided Ho-Chunk, Inc.'s Community Development Entity a $3.16 million source of leverage as part of a $7.67 million New Market Tax Credit (NMTC) transaction. The financing was used to help fund key construction projects that will benefit Winnebago Tribe members on their reservation in northeast Nebraska.

Ho-Chunk, Inc. is the economic development corporation of the 5,300-member Tribe. Based in rural Winnebago (pop. 1,200), Ho-Chunk oversees numerous diversified subsidiaries, both locally and nationally. The revenues from these businesses, including federal government contracting, allow Ho-Chunk, Inc. to improve the quality of life for tribal members.

NCB's loan, combined with other sources under the NMTC structure, has already resulted in building Ho-Chunk Village Farmers Market in Winnebago. The new 4,644-square-foot pavilion opened in August 2019. It includes outdoor space for vendors to sell artisan goods and fresh local produce. Indoors, there are offices, a classroom and a test kitchen.

The farmers market is a much-needed offering in Winnebago, where the closest grocery store is 30 miles away. Many tribal members don't have transportation, limiting their access to healthy food. Now they have a place that promotes tribal food sustainability, healthy eating and entrepreneurship. The center also serves to connect the community and revitalize traditional tribal practices in art and agriculture.

"National Cooperative Bank was a crucial partner in the Ho-Chunk Village Farmers Market," said Ann Marie Bledsoe Downes, Ho-Chunk, Inc.'s executive vice president of Community Impact and Engagement. "Their NMTC expertise allowed us to move swiftly and successfully use the program to help the Winnebago community."