NCB helps an entrepreneurial couple open several ACE Hardware stores in the Washington, D.C. area.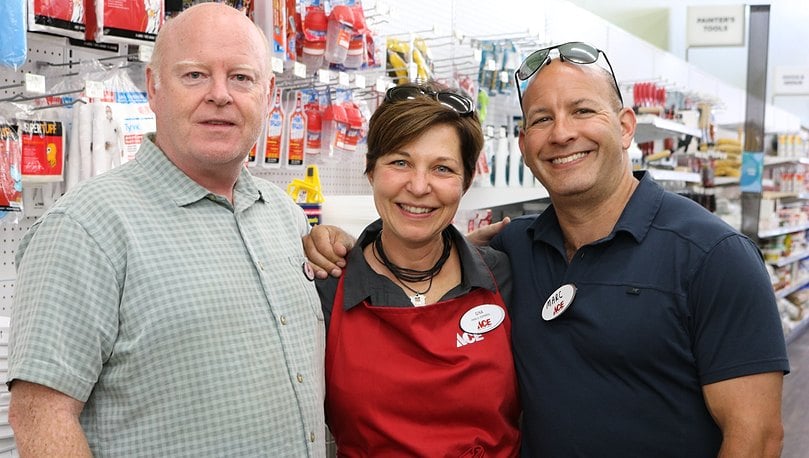 Gina Schaefer and Marc Friedman love the idea of Main Street and its neighborhood role—even in a metropolis like Washington, D.C.
The wife-and-husband team have turned their love of local businesses and revitalized communities into a reality – the couple has opened 12 Ace Hardware stores since 2003. Each retail store is located in the Washington, D.C.-Baltimore area – and all except one were financed by National Cooperative Bank.
The entrepreneurial couple recently completed the purchase of their 12th Ace Hardware store. With the help of a $2 million loan from NCB, the couple purchased Frager's Hardware, a hardware store located in the Capitol Hill area of Washington, DC. In 2013, Frager's experienced a devastating fire, forcing the store to temporarily relocate. Now, the Schaefer-Friedman team is working to restore the original building in order for the historic hardware store to relocate to its long-time location. Frager's has been a staple in the DC community since it first opened in the 1920s, and the Schaefer-Friedman team is committed to keeping the store's character and charm alive once it reopens.
The couple has maintained their relationship with NCB since 2004 "because the bank is so awesome," says Schaefer. The bank provides the couple's hardware stores with full-service banking and cash management services.
"NCB has been a great partner," Schaefer says. "We never had a 'real' banking experience in our personal lives or short professional one until we were introduced to NCB. From that very first loan, I feel like we've had a cheerleader and financial mentor on our team."
Today, Schaefer and Friedman continue to support the benefits of Main Street and shopping locally. Their multi-million-dollar business employs more than 280 people.
"We also recirculate our dollars locally," says Schaefer. "For example, we pay locally based landlords, we use local printers, we have a local web developer, a local tech team and more. From a neighborhood standpoint, we hope we have become an important part of our neighbors' shopping habits. We host more than 20 events each year and almost all have a charitable component, so we are constantly giving back."
Schaefer no longer lists her multiple store locations in her email signature. It's now simply, "Owner, A Few Cool Hardware Stores." As for their next store, who knows? "If the right location falls into our laps, we will have a hard time saying no," she says.