A Bigger, Better Hub for Bike Lovers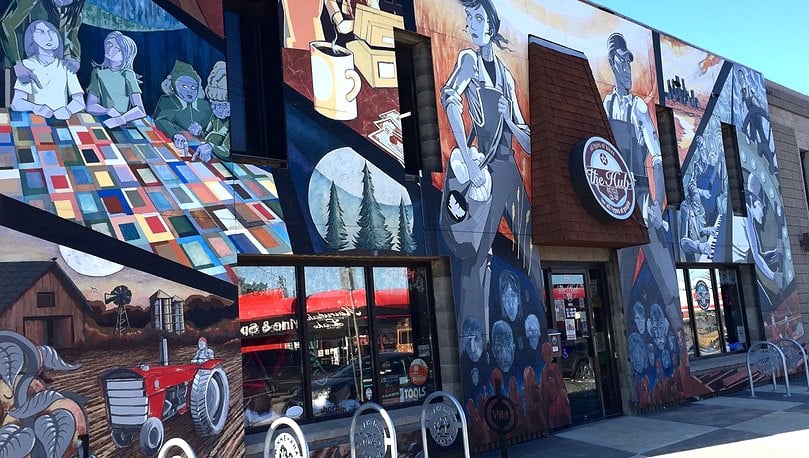 Minneapolis, located in the Twin Cities, is ranked one of the best biking cities in the country. While dozens of bike shops serve the market, The Hub Bike Co-op, "The Twin Cities' only cooperatively owned bike shop," seeks to enrich community.
A worker-owned and -operated cooperative formed in 2002, The Hub counts 32 full-time employees active in the community. It supports dozens of groups, from schools to recreational and environmental initiatives. In fact, The Hub dedicates 5% of profits to support various causes, including the cycling community, the city of Minneapolis and the environment.
"We believe biking is a fundamental part of environmental sustainability," says Benjamin Tsai, development coordinator for The Hub.
The Hub is a magnet for biking lovers at its three locations, drawing them in with its motto, "All types of bikes for all types of people."
Even with three locations, however, The Hub needed more space. In 2016, the co-op acquired an adjacent building, combining it with its Minnehaha Avenue store through a financing package provided by NCB and Shared Capital Cooperative. The project also includes renovations, which will be complete by summer of 2017.
The improved location brings significant opportunities for the co-op. It will provide a greater selection of bicycles, parts and gear, and additional space for bicycle repair and maintenance. There will be more room for classes on commuting and basic bike maintenance, and for community-oriented events and social justice seminars.
"The expansion will allow for greater customer service, staff comfort and improved aesthetics," Tsai says. "It will be a nicer looking store and, with the new skylights and LED lights, will be more environmentally efficient. We're looking forward to serving more people. Most of all, the deal lets us own the property, which is important for the long run."
"Our history in lending to cooperatives and our commitment to partnering with small businesses made NCB a great fit for this project," says Brian Misenheimer, NCB senior vice president.