Building a Store Together with Lexington Real Foods.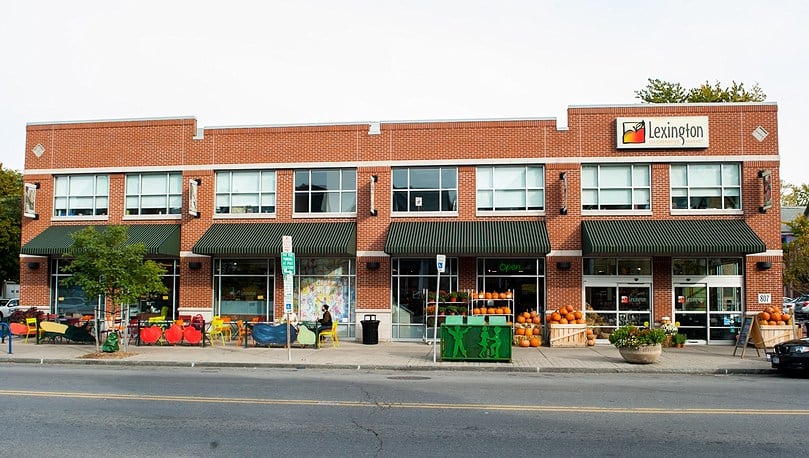 When Lexington Real Foods Community Cooperative first expanded in 2005, the Buffalo, N.Y.-based grocery store saw its business increase dramatically as it made local, organic food accessible to an eager downtown community.
Annual customer transactions rose from 10,000 in 2004 to 500,000 by 2016. Sales grew from $2 million to $14 million a year.
That first expansion, made possible by NCB financing, "allowed us to reach so many more people," says Tim Bartlett, general manager of Lexington Real Foods. In fact, ownership grew from 1,500 to 14,000 members.
In 2016, when Lexington decided a second store was needed, it turned once more to NCB. This time, the bank provided $3.6 million to Lexington to refinance existing debt as well as lease and renovate a second location. Located in North Buffalo, the new store will offer double the retail space, additional parking, indoor seating, and more local and prepared food options. It's expected to open in July 2017.
"We wouldn't be where we are today without NCB," says Tim Bartlett, the co-op's general manager. "When we did our 2005 expansion, NCB offered us twice as much financing as local lenders did. So, NCB was our first choice when we looked to finance our second store. The process has been great, and we love working with NCB."
Lexington's owner-members raised more than $2 million in a capital campaign for their second store.
"That level of support not only shows Lexington members' commitment to buying from the store but also to the future of the store and the community," says NCB Vice President Dami Odetola. "This project reflects just the sort of mission-based community building that NCB was formed to support."
The new store is part of a "Shared Vision for Expansion," which the co-op finalized in 2011. As part of that plan, Lexington intends to double its impact by 2050 by creating more access to healthy local foods. It looks forward to boosting knowledge about consumer issues and co-ops. The co-op has also committed to involving more local farmers, owners, food, jobs and community. It supports more sustainable food, practices and infrastructure.
"We believe the cooperative model can accomplish powerful change and grow the economy here in Buffalo and in every community that wants one," Bartlett says, "because it's a better way of doing business."