Independent grocery chain Numero Uno caters to the city's low-income communities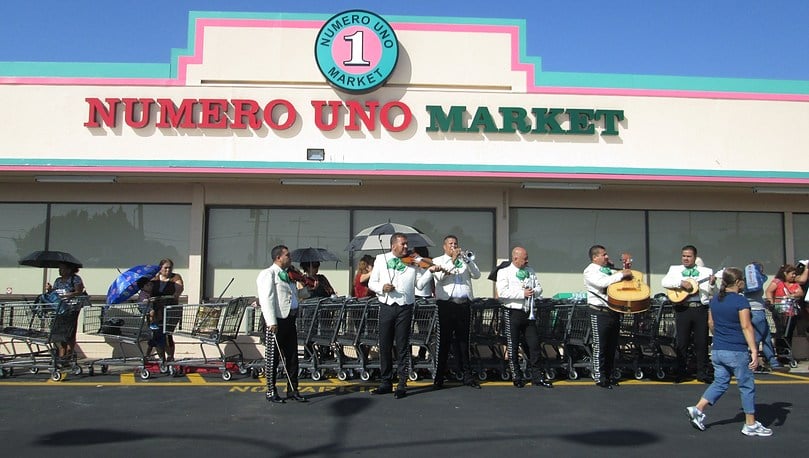 Los Angeles may be famous for Hollywood, Disneyland and the Lakers, but behind the glamor lies a stark reality: This sprawling city of 4 million people is also home to several food deserts.
These are large, often low-income communities that have been passed over by the big-box grocery stores, leaving residents with limited access to affordable, nutritious foods.
One independent supermarket chain, however, is helping fill the grocery gap for thousands of inner-city Angelenos.
Numero Uno Markets owns and operates 13 stores across greater Los Angeles, where many food deserts are predominantly Hispanic. Numero Uno has embraced its customer base, offering Hispanic foods, including select meats and customized produce. But the chain doesn't stop there.
"We try to cater to the immediate community," says Doug Minor, Numero Uno's president and CEO. "So, even though we have a Hispanic name and format, we cater to all ethnic backgrounds, including African-American, Central American and Asian."
In 2017, NCB provided a $12 million loan to Numero Uno to refinance the chain's existing debt. The chain's old loan stemmed back to 2012, when it reorganized under new owners.
"NCB gave us what we needed," Minor says. "It was the best alternative out there to paying off our debt."
After the loan closed, NCB sold a $3 million participation note to Capital Impact Partners, a community development financial institution that supports cooperative and nonprofit borrowers. That helps NCB share the financial risk.
"NCB has a 35-year history of lending to independent grocers," says Mike Novak, NCB senior vice president and corporate banking manager. "We're proud to help these retailers, who are serving an underserved population, empower themselves and their local communities."
NCB's more favorable financing will allow Numero Uno to operate more efficiently and buy additional stores in the Los Angeles area. The chain, which employs 950 people, hopes to add up to two new stores annually for the next five to seven years. Recognizing that many customers don't have access to cars and have young families, Numero Uno knows that its store locations are key.
"The reality is that Los Angeles has far fewer food deserts because of Numero Uno," Novak says.