Over 500 employees in Colorado and Florida are the proud owners of a 20-store supermarket chain.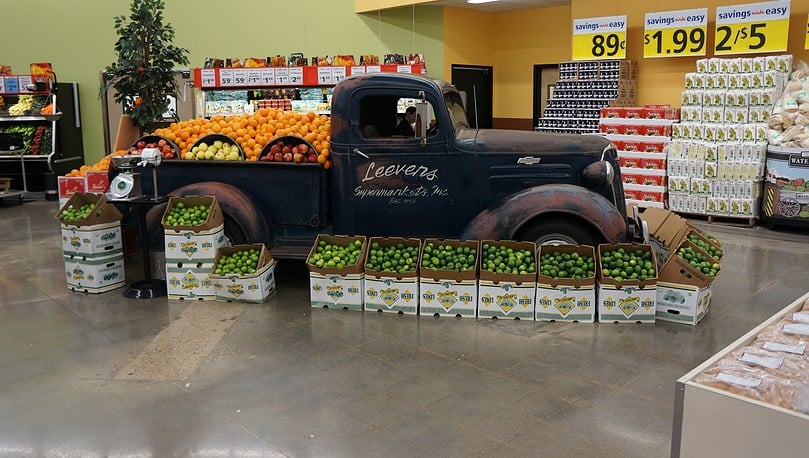 More than 500 employees in Colorado and Florida are the proud owners of a 20-store supermarket chain known as Leevers Supermarkets, Inc.
They're part of a third-generation company that began when Norman "Norm" Leevers opened the first Leevers store in 1938 in Devils Lake, N.D. Over the years, Leevers and his descendants have successfully operated several different formats of retail grocery stores, but always with a focus on bringing low prices and quality products to people in all of the communities they serve.
As one of the nation's leading banks to independent grocers, no one is more aware than National Cooperative Bank (NCB) of the competitive pressures these businesses face. In 2004, NCB began a banking relationship with Leevers, when the family operated four stores in Colorado. Through the years, NCB has worked with Leevers on a number of financing deals that have helped the business expand and thrive.
In 2013, the family formed an employee stock ownership plan and sold all of its shares to those who have been instrumental in the company's success.
What started as Norm's small family business in North Dakota is now a thriving chain based in Franktown, Colo. The company boasts 15 stores in Colorado and five in Florida. Nineteen operate under the Sav-A-Lot name. A 20th store, Colorado Ranch Market, is located in Aurora, Colo.
The grocery chain serves small, diverse communities and provides products to underserved markets. The stores are value-oriented rather than service-focused, with prices averaging 40 percent below larger grocery chains. Instead of managing 40,000 in-store products, Leevers likes to keep things simple with about 3,000 items at consistently low prices.
Most recently, NCB provided Leevers with a $7 million loan to refinance existing debt and to purchase four stores in the Florida market.