NCB Finances A New Grocery Store in Isolated Alaskan Community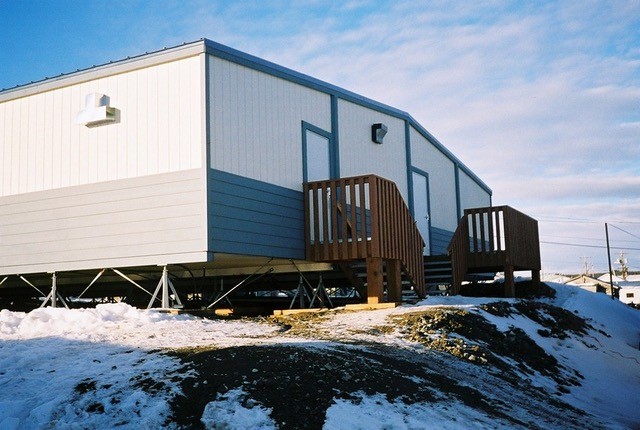 Community members will have better access to healthy food and medical supplies.
There are no roads leading into Kwigillingok, a Native village in western Alaska that's located on a vast stretch of wetlands, with most of the village on pilings that are connected by boardwalks. Kwigillingok can only be reached by boat or airplane, which restricts transportation and shipping. The village is a food desert, making the sole grocery store a critical resource for the community. NCB partnered with the Borough of Indian Affairs and Continental Industries to finance a new store to be built and barged up to the village, allowing Kwik Inc. to become bigger, safer, and more convenient.

Kwik, Inc. has historically served as the village hub because it is the only place to get groceries and other general supplies. Its original size did not allow Kwik Inc. to offer several important goods, which forced many villagers to pay to fly out of the village for necessary household items like medical supplies. With the $1.35 million loan from NCB, the store will more than double in size and relocate to be much closer to the center of town, which improves stock availability and accessibility for residents.

NCB also connected Kwik Inc. with a local buying cooperative that grants them better access to fruits and vegetables. "The old village store was in significant disrepair and as such the village was not able to offer adequate levels of fresh foods for the villagers," said Jesse Janssen, Vice President of Corporate Banking for NCB. "This effort in addition to the larger, safer store will significantly improve overall quality of life for everyone in the village."

Local grocery stores like Kwik Inc. are especially important to an isolated place like Kwigillingok, which is an almost three-and-a-half-hour flight from Anchorage, and this expansion made possible by NCB will contribute to economic growth and improve the well-being of the community.