NCB Helps Boost Juneau's Tourism Industry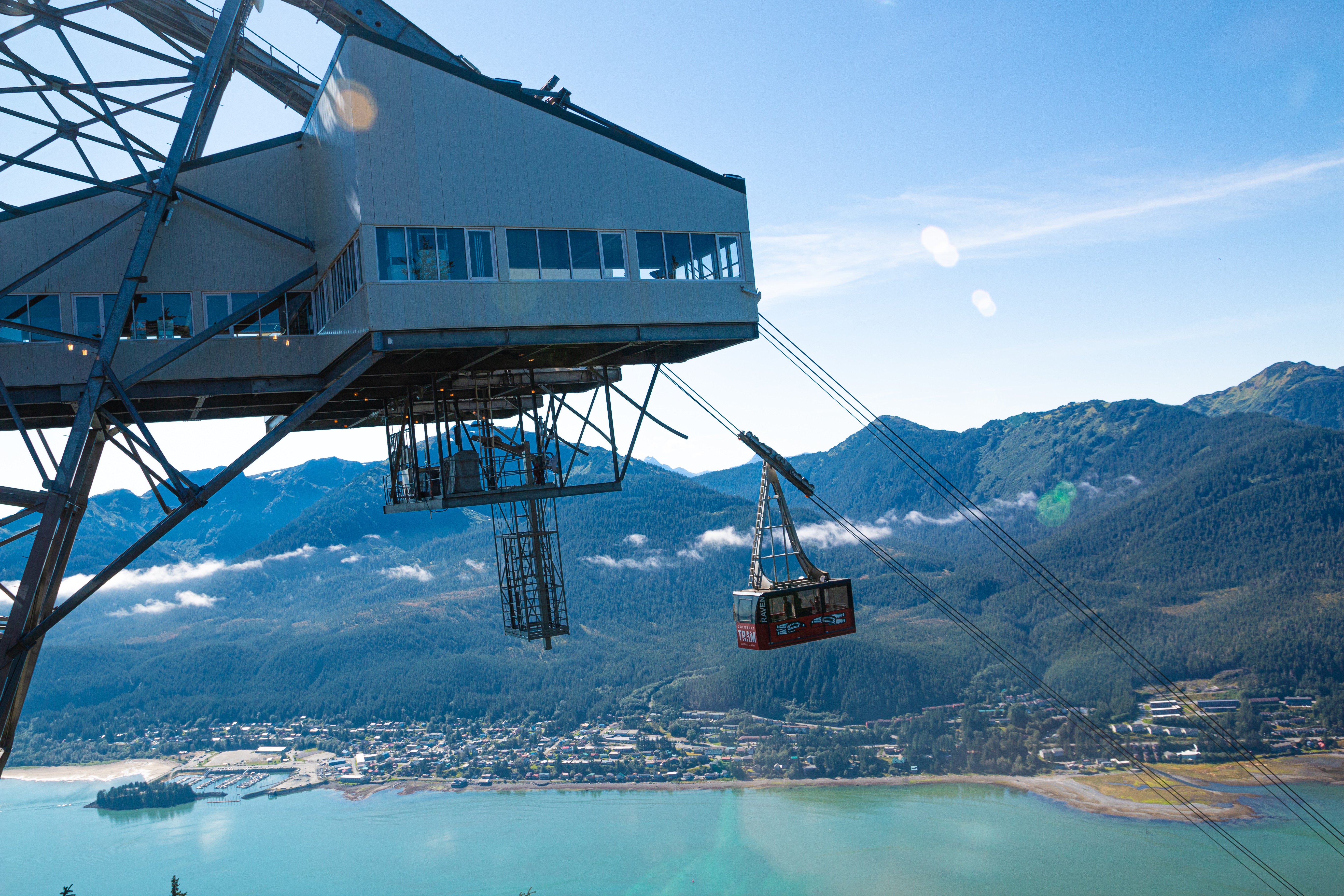 The Goldbelt Aerial Tramway in Juneau, Alaska is the city's main attraction, allowing visitors to take in the state's breathtaking scenery in comfort and style. Tourism has been growing in Alaska and was expecting to grow an additional six percent before the impact of COVID-19. A $4.0 million loan from NCB will allow for a two-phase renovation and expansion of the tramway that will increase capacity and revenue.

Goldbelt and NCB have a longstanding and positive partnership. "As an Alaska Native Corporation with 4,000 Alaskan shareholders in addition to being one of the largest employers in the region, they are the perfect client for NCB to work with," said Jesse Janssen, Vice President of Corporate Banking for NCB. "Pair that with the caliber and acumen of the executive team and the fact that the tram operation is a flagship for Juneau and its thousands of tourists that visit the region every year."

Beginning at the docks of downtown Juneau, the tramcars take passengers from sea level to 1,800 feet up at the top of Mount Roberts. They travel through the lush Southeast Alaska rainforest, take in the gorgeous Chilkat Mountain range, and travel past beautiful waterways and islands. At the top of the tramway, customers can enjoy Mountain House, a multi-million-dollar complex with a delicious restaurant serving local seafood, and an extensive hiking trail system.

More than offering an outstanding panoramic experience, the Goldbelt Tram and its activities celebrate and preserve the indigenous Tlingit culture. The tramcars themselves are beautifully adorned with art from Tlingit people, the gift shop features authentic Native artwork, and the theater shows an award-winning short film on Tlingit history and culture. Visitors can also experience live performances from local groups, like musicians playing on the mountains, or watch Native artists as they create totem poles from cedar logs, make dolls, or sew garments.

The tramway attracts 300,000 people each tour season. Goldbelt is dedicated to making it a desirable location for tourists and locals alike, and NCB's loan will allow for upgrades that will draw in an even bigger crowd and create a more comfortable, spacious, and rewarding experience. NCB is proud to help renovate this vital tourist attraction that will fuel the local economy and help preserve indigenous heritage.

"When this opportunity arose to grow our relationship and support an expansion and refresh of the tram operation," Jannsen said, "we really viewed this as a win-win in that the project is directly supporting jobs, tourism, and probably most importantly, the Indigenous shareholders of Goldbelt."

"The Goldbelt Tram is grateful to NCB for their support of this renovation, stated Steven Sahlender, Goldbelt Vice President of the Alaska Group. "We're looking forward to elevating the Tram experience for visitors and locals alike. Our shareholders will be excited to see the art of many local, artists featured and persevered."