A California science museum begins construction with the help of an NCB "bridge" loan.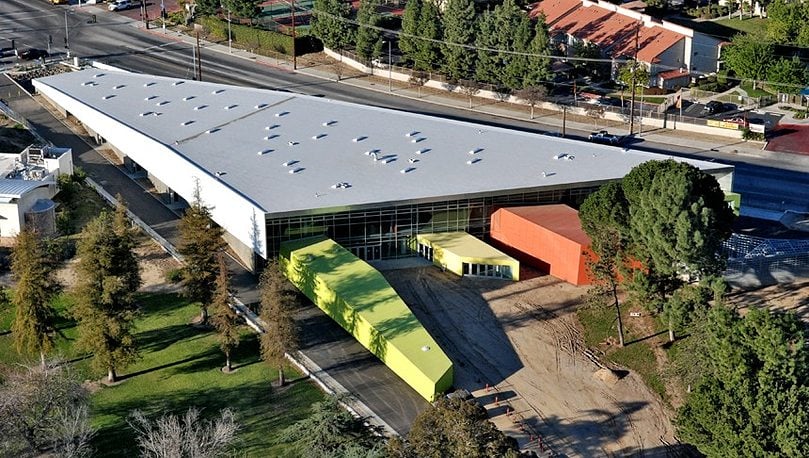 Nonprofits often struggle to find financing to fulfill their mission. That means new buildings and other important projects can sometimes take years to complete.
Fortunately, Discovery Cube of Los Angeles had another option.
"We went to National Cooperative Bank," says Mike McGee, vice president and chief financial officer of the Discovery Science Foundation.
A California nonprofit, the Discovery Science Foundation oversees Discovery Cube of Los Angeles and its older sister, Discovery Cube of Orange County. Both are children's museums that focus on hands-on science learning. NCB has worked with Discovery Cube of Orange County since an initial $6 million funding helped start the museum in 1989.
In 2013, the foundation launched a $25-million project to build its new Discovery Cube of Los Angeles, located in the San Fernando Valley. Most of the project's funding came from government grants. Though the foundation was eager to start building, the grant monies were months from arriving. And the nonprofit couldn't afford to pay contractors on its own.
That's when McGee and his team turned to NCB. In 2014, the bank provided a $2.5 million line of credit to help the foundation start its new construction. The funding was made possible through NCB's bridge loan structure, which advanced the foundation funds against the government grant.
"That was important because if we didn't have a bank like NCB that was willing to provide the funding, we wouldn't have been able to build the new facility," says McGee. "Commercial banks don't fund organizations in that manner."
Discovery Cube of Los Angeles is the first major cultural institution to exist in the San Fernando Valley. The museum educates more than 250,000 low-income children and their families each year.
In 2015, the Discovery Science Foundation and NCB partnered again. This time, the bank provided secured pledge financing to monetize the value of a $2.5 million, multi-year pledge from the Kings Care Foundation. With secured pledged financing, NCB underwrites all or a portion of a nonprofit's forecasted final pledge amount and provides capital for project completion.
The NCB loan allowed Discovery Cube LA to design, fabricate and install its LA Kings "Science of Hockey" exhibit. The permanent attraction offers interactive learning focused on science, math and skills behind the exciting sport of hockey. It's one of the world's most technically advanced sports-themed exhibits.
"Once again we chose NCB because commercial banks don't lend against donor pledges," says McGee. "NCB helps nonprofits find the financing they need to fulfill their mission. It steps outside of the box. NCB is very creative and finds solutions for smaller organizations like ours."
Today, the foundation is planning to build a third children's science museum in Riverside, Calif., east of Los Angeles. McGee already knows where he will turn for financing help.
"We will work with NCB as soon as we get the green light to move forward on the Riverside project," he says.