Family-owned Southside Hardware makes a real-estate purchase with help from NCB and the Small Business Administration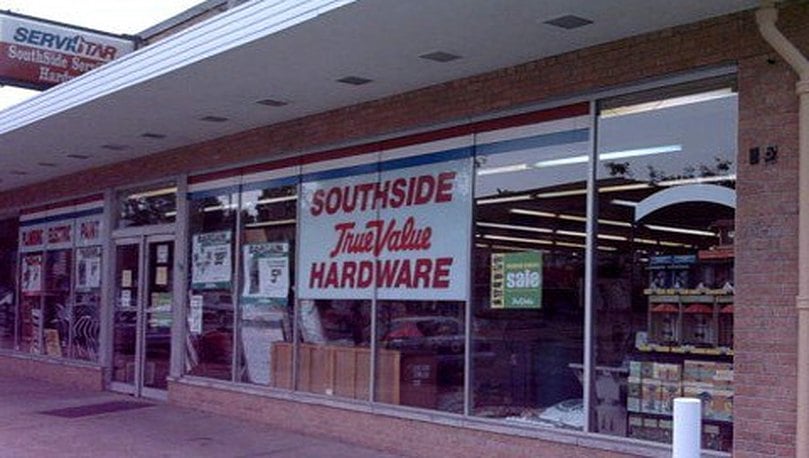 Helping small businesses compete and thrive is part of NCB's mission. As one example, the bank worked with the Small Business Administration (SBA) in 2017 to loan Southside Hardware $454,500 to buy the building where the independent retailer had operated since 1994.
Located in St. Louis, Missouri, Southside Hardware has been a family-owned business since Edward Ripper bought it in the 1960s. Today, his son, Steve, runs the store with his wife Jean, sons Sean, Brian and Gary, and daughter Allison Jennings. Officially known as Lemay Ferry Hardware, the store also is a member of the True Value home-improvement cooperative. That offers the business better pricing, buying opportunities and national advertising.
Southside Hardware had long wanted to purchase the 8,500-square-foot building that houses its store on busy Hampton Avenue. The customer base surrounding the location is one reason why.
"The income level, devotion to neighborhood stores and the community itself are crucial to our success," says Jennings. "Shopping local is huge in this area."
When the building owner died in 2017, his widow was ready to sell. True Value recommended that Southside Hardware look to NCB for financing. Having already received a response from a local bank that was "lukewarm at best," recalls Jennings, the family was pleasantly surprised at NCB's support.
"We knew nothing about the process and were met with much necessary guidance and support by the NCB loan officers and other staff," she says. "That helped us get a loan we could afford through the SBA. It was a lot of work, and I'm sure we'd never had done it without a team of people on the other side of the computer creating the SBA application and advising us every step of the way."
The real-estate investment not only means Southside Hardware now owns its place of business. It also comes with two additional benefits: a rent-paying tenant and a mortgage payment that's markedly lower than what the Rippers previously paid in rent.
"That frees up a lot of cash flow for improvements that we've only dreamed of to this point," says Jennings. "We've got a lot of plans for addressing store appearance, layout and storage."
For NCB vice president Joann Haines, who spearheaded the loan process, helping meet the bank's mission was important. But connecting with the people of Southside Hardware was equally rewarding.
"The Ripper family is the epitome of diligent, hard workers," Haines says. "It was really nice to assist a family-owned business in achieving the goal of real-estate ownership."