Equal Exchange, the nation's largest Authentic Fair Trade company, maintains a strong, mission-driven partnership with NCB.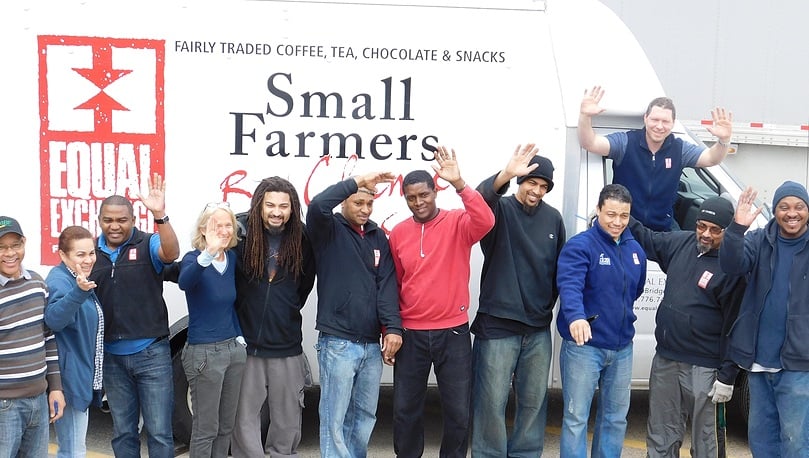 Launched in 1986, Equal Exchange is the oldest and largest Authentic Fair Trade coffee distributor in the United States. It also distributes tea, sugar, avocados, bananas and other products, all produced by farmer co-ops in Latin America, Asia, Africa and the U.S.
Beginning in 2003, NCB has provided a working capital line of credit to help manage business operations for Equal Exchange, a for-profit, Fair Trade, 100% worker-owned cooperative.
Headquartered in West Bridgewater, Mass., Equal Exchange is considered the pioneer and U.S. market leader in Fair Trade. Its mission is to build long-term trade partnerships that are economically just and environmentally sound and to foster mutually beneficial relationships between farmers and consumers. Its goal also is to demonstrate, through their success, the contribution of worker co-operatives and Fair Trade to a more equitable, democratic and sustainable world. At the end of 2015, the company had about 120 worker-owners and revenues over $60 million.
Equal Exchange has a small investment in NCB and is a strong supporter of NCB's mission.
"When it was time to rethink our banking partnerships, our financial picture was extremely healthy and quite attractive for the banking industry," says Brian Albert, director of finance for Equal Exchange. "One of the main reasons we chose to work with NCB was the mission match between our organizations, and the ability for them to provide the level of services that many smaller cooperative banks simply could not offer.
"While we value the relationships that we have established with our colleagues at NCB," he adds, "we are perhaps even more excited about our shared enthusiasm for the seven cooperative principles."