The Cooperative Difference: Why Choosing the Right Lender Matters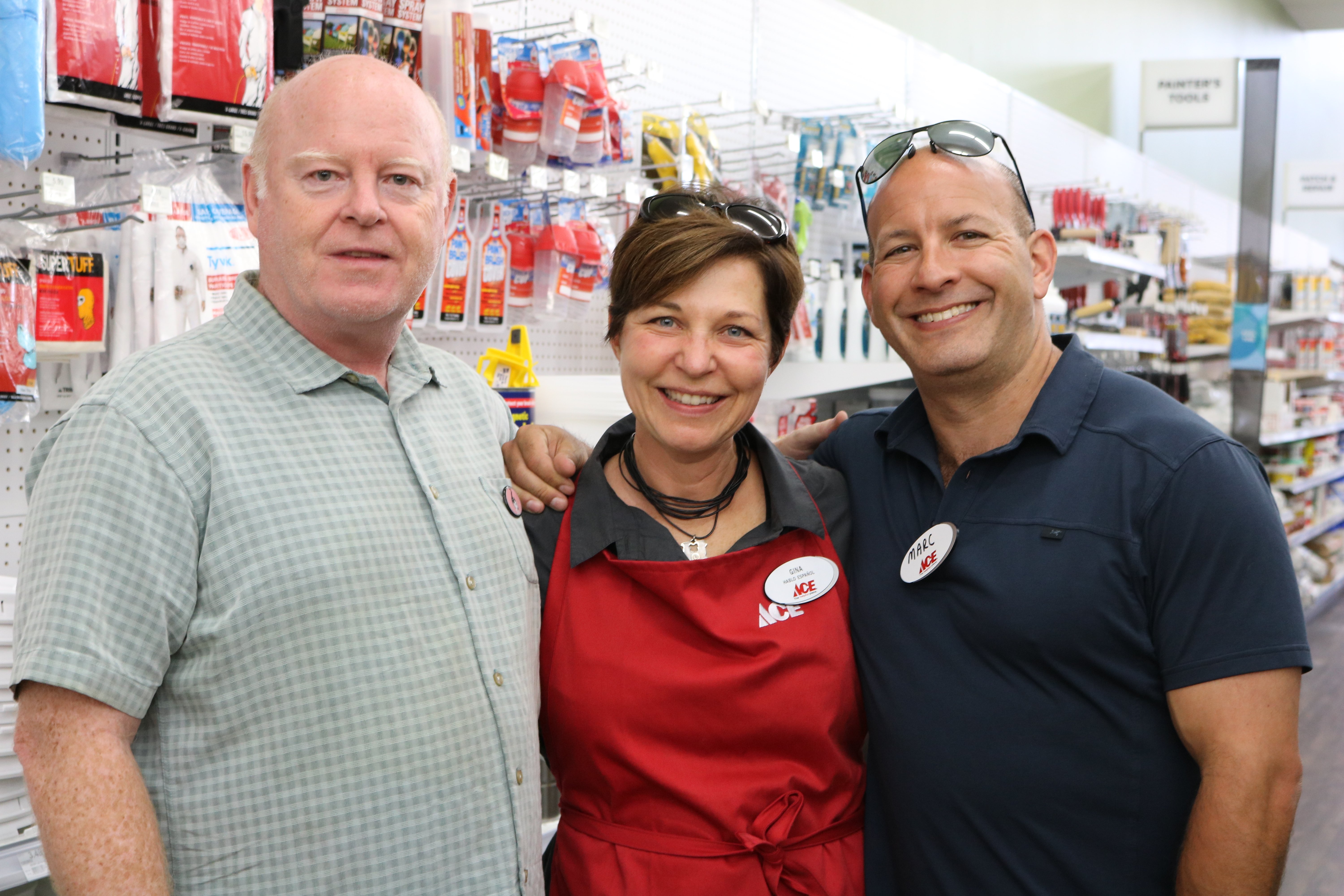 Locally owned hardware stores that drive economic activity in the neighborhood. A renovated condo complex that reduces community population loss. A new healthy grocery store offering jobs, nutrition, and pride. These are just a few of the community-oriented projects that National Cooperative Bank has made possible in the last few years.

Cooperation among cooperatives and small businesses is key to improving communities' quality of life. Such cooperation improves services, bolsters local economies, and more effectively meets people's needs. It is also one of the driving principles behind our business. We are proud of that—and of the results that we've seen from pursuing this mission.

"From that very first loan, I feel like we've had a cheerleader and financial mentor."

Within the greater Washington, D.C. and Baltimore region, Gina Schaefer and Marc Friedman have helped enrich neighborhoods through entrepreneurship. The couple has opened 13 Ace Hardware stores since 2003, and employs more than 300 people. Plus, as an active, community-engaged enterprise, Gina and Marc help nearby businesses succeed, from printing centers to contractors to non-profits and beyond. We're proud to say that our team has worked with Gina and Marc for years, as their first "real" banking partner, and that we've provided financing for their stores. Learn more about our support for entrepreneurs here.

"NCB vice president and loan officer Don Plank understands our perspective and anticipates our questions."

Right now, a centerpiece of the community of Rockville, Maryland is undergoing a much-needed transformation. The Americana Centre Condominium Association, which contains 425 homes for Rockville residents, is getting upgraded to better serve those who live there and the larger community. The renovations began in October 2019 and should be completed by March 2022. Our team is proud to have worked with the board of Americana to provide $24.5 million in financing that can be paid back over an extended period of time—because we understand what it takes to manage a community association. Learn more about our work with housing communities.

"We knew going in that it would be a challenge, but it has turned out very, very well."

Healthy residents are necessary to a strong community, which is why it was meaningful to our team to help bring a new grocery store to an underserved neighborhood in Chicago. The project involved collaboration with both public and private partners, including the City of Chicago—a complex undertaking, but one that has had amazing results. First, construction created several hundred contractor jobs. And now, the store enriches the community by providing more than a hundred permanent, full-time jobs. By helping to meet the neighborhood's nutritional and financial needs, this project epitomizes the work that NCB does. Learn more about Local Market in Chicago.

For more than 40 years, NCB has championed the small businesses and cooperatives that anchor communities. Visit www.ncb.coop to learn more.